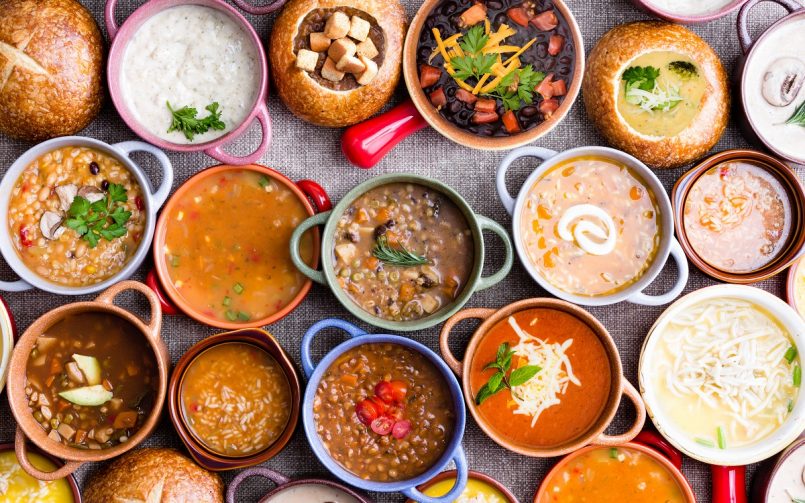 The season of chapped lips and cracked feets is here. A fantastic season for that extra hour curled up under your razai. This is the time when you stay comfortable staying indoors as these months are often associated with flu like symptoms and dreaded cold. The winters are a time warm food, drink and clothes. The human body during this season changes metabolism and energy levels. Our food preferences change. There is always an urge to eat more and go on a calorie binge during the winters to warm up and feel comfortable. Although your body needs extra protection during these cold months to battle any kind of sickness, the weather should not be a reason for unhealthy eating.
It's time for all of us to pay attention to the nutritional needs of our bodies. We now know the importance of having a robust immune system. Winters are a time when people easily catch a cough and cold. And am sure you wouldn't want to fall into that trap at a time like this. There are a variety of winter foods that are not only healthy but tasty as well that can help you stay warm and provide you with the nutrients that are necessary. The market is filled with fresh produce, enjoy the bounty that's available this season. Here's a list of winter super foods that are a must have for this season.
Bajra – a part of the staple diet of Gujarat, Rajasthan and Maharashtra, Bajra is a millet that has a low glycemic index, is rich in magnesium, good for your heart and your cholesterol levels, bajra is suitable for your muscle health and your skin too. It is gluten free and has minerals such as iron, potassium, magnesium, zinc and copper. Bajra khichda with kadhi, bajra rotlas, bajra and roti's are a few winter favorites.
Sweet potatoes – along with being tasty, sweet potatoes contain twice as much as fiber as any other kind of potatoes. They are full of important nutrients like vitamin A, potassium, vitamin C and vitamin B6. They help in boosting immunity, cure constipation and reduce inflammation. You can roast it, bake it, and eat it the way you want to keep you warm during winters.
Dates – you certainly remember this super food from your childhood days. If not, you've missed out on an immense privilege, I still remember how my mother used to slice the dates and stuff them with ghee. Regular intake of dates helps in keeping your body warm during the winter season. They are rich sources of iron, protein, calcium and plenty of other vitamins which are essential to maintain good health and immunity. Adding dates to your daily routine is surely going to help you.
Citrus fruits – as you already know, citrus fruits are the power source of Vitamin C, which helps strengthen your immune system. These citrus fruits are also a good source of fiber. They also help in improving your digestive health and aid weight loss. One bowl of freshly peeled oranges will make for your requirement of 4gms of fiber.
Nuts – almonds and walnuts are the best winter foods that will keep your nervous system healthy during the winters, boosts insulin sensitivity, and promotes healthy heart due to high content of vitamin E and omega fats.
Pomegranate – this red fruit is jam packed with antioxidants and nutrients that work wonders for your body. It is high in Vitamin K and fiber packed with 48% of your daily requirement of Vitamin C. the antioxidants help in lowering your cholesterol and blood pressure levels.
Broccoli and cauliflower – cruciferous veggies are important for immunity during winters as they are rich in vitamin C, which is best known to boost immunity. They can fight off the cold and keep you active during this season. Gobhi parathas, broccoli soup are some of the best ways to use them in your diet.
Don't forget our age old grandmother's nuskha to fight the weather. A cup of hot kadha (concoction) made using anti-inflammatory ingredients like ginger, haldi, honey and tulsi will not only boost your energy but also increase your immunity levels. A pleasing cup of hot tulsi tea is equally soothing during winters. With the blend of herbal and lemony flavours in tulsi tea is a superhit. Piping hot drinks like soups and kadhas top the list in winters.
Gaund and til (sesame seeds), jaggery are heat giving foods that are heartily devoured during these winter months. Gaund ke laddos, til ki chikki are famous winter foods.
Remaining healthy requires a wholesome approach that should include a good diet and exercise. The best way to consume these winter foods is to incorporate them in your daily diet. This way you are ensuring overall good nutrition. You should also focus on getting enough fluids into your body to keep it healthy. Wishing you all a warm, happy and safe winters… Eat wisely to stay healthy.
By
Mrs.Swati Awasthi (Chief Dietician)