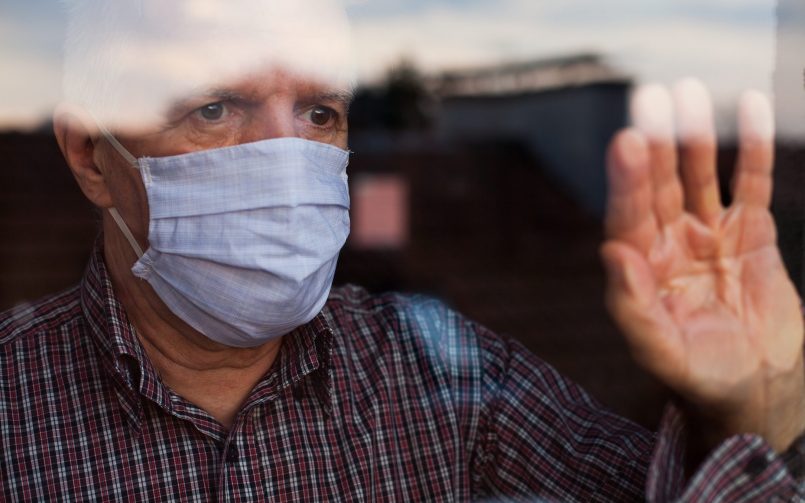 Is old age giving you nightmares about COVID-19? These 90-year-old warriors show the victory of optimism, strong will-power
If you are worried about the elderly people in the time of COVID-19 then you should read these examples who have just reunited with their families after beating the coronavirus at an age when it looked like a tough task.
Mumbai-based 92-year-old Ghanshyamdas Chanchlani and 91-year-old Madhuri Sampat have defeated COVID-19 with sheer patience and an optimistic attitude and has set examples that age is just a number if you have the determination to fight it out. Not only this. they also burst the myth that it gets difficult for 90 plus patients to recover because of weak immunity.
These two cases prove that timely intervention and prompt treatment can do wonders.
For 92-year-old Ghanshyamdas Chanchlani, a resident of Panvel, enjoying his morning walks was his daily routine until lockdown restricted him to his house. One day, he started exhibiting symptoms such as fever. Initially, he was in home isolation when tested positive. Unfortunately, his swab test was done on 25th July 2020, and his blood reports were found to be positive. He was shifted to Wockhardt Hospitals and is now fit and fine.
Raju Chanchlani, his son, says that his father is looking forward to resuming the morning walk soon.
"My father and I were detected with COVID. But we didn't worry as we received a prompt treatment at the hospital. We thank the doctors for taking the utmost care of us and even our family members who motivated us via video calls. We are glad to be back at home with the family and are eager to celebrate festivals. We appreciate and value the care and quality treatment given by the Hospital. My father is also looking forward to resuming morning walks soon," he said.
Another patient Madhuri Sampat, a 91-year-old, was bed-ridden for 6 months due to the fracture in her femur bone in 2019. She was dependent on her family for all her daily chores and acquired a COVID-19 infection and had a fever, body ache, and a mild cough. During her stay, she had severe myalgia and was diagnosed to have a urinary tract infection and developed loose stools. However, she got discharged in August 2020 from the same hospital located in South Mumbai.
Madhuri's son Rashesh Sampat said that "We have to assist her when she goes to the restroom. Owing to age-related issues, she doesn't go out of the house even for attending family functions. Despite this, she got affected by COVID-19 which was unfortunate. But she has now successfully recovered due to her will power and correct treatment.
"My mother has set an example for many who believe that elderly patients will not be able to overcome this deadly disease."
Source: https://opoyi.com/cwXgrBbippIa