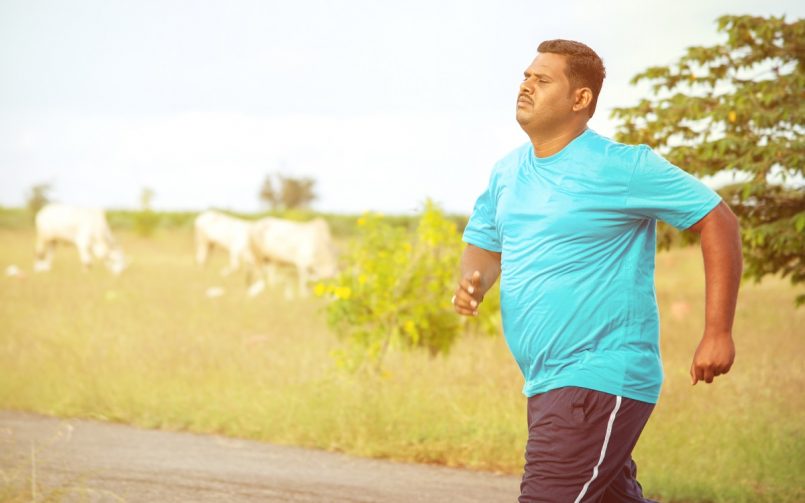 Given the available statistics, obesity has emerged as a pandemic worldwide. According to WHO statistics released in 2016, more than 1.9 billion adults over the age of 18 were overweight. Of these, over 650 million were obese. The prevalence of overweight and obesity in India is increasing faster than the world average.
"Of course, obesity is a complex health problem that has emerged as a pandemic and is the second most common cause of preventable death that poses multiple challenges, but there are also viable solutions. Behind obesity is a combination of causes and individual factors such as behavior and genetics. Behavior includes physical activity, inactivity, dietary patterns, drug use, and other exposures. Others Factors include food and physical activity environment, education and skills, food marketing and promotion, and obesity is not a single illness, but 225 other illnesses that are directly or indirectly related. "It brings," said Dr. Ramen Goel, director of weight loss surgery at Wockhardt Hospital in Mumbai.
Regarding the seriousness of the disease and its consequences, Dr. Goel said: "For the first time in human history, obesity and related problems can make the next generation shorter-lived than their parents, but there are limits to controlling the increased incidence of obesity and related illnesses. There are specific treatment options. Natural treatment options are calorie-restricted diet and exercise. And if these measures fail, you have the option of weight loss surgery. However, with a calorie-restricted diet, after a year or two. In addition, regular exercise can help control obesity to some extent. Weight loss surgery is the most common surgical option. "
Weight loss surgery is an effective treatment for severe obesity, resulting in improvement or remission of many obesity-related comorbidities, as well as sustained weight loss and improved quality of life. Sleeve gastrectomy and gastric bypass surgery are two important methods involved in weight loss surgery. With a mortality rate comparable to general selective general surgery, weight loss surgery is currently safe.
Modern weight loss surgery is now safe. However, all weight loss surgery is associated with unique short-term and long-term nutrition and procedure-related complications. Type 2 diabetes (T2DM) is the most studied metabolic disorder associated with obesity, indicating that improvement and remission of T2DM in obese patients are superior after obesity surgery compared to conventional medical treatment. I have the data to show. Weight loss surgery is currently part of several treatment algorithms for medical management of patients with type 2 diabetes and severe obesity. [3]
"It has been observed that cardiovascular risk was reduced by 30% after weight loss surgery. There is a significant reduction in breast and endometrial cancer. 65 for NAFLD (fatty liver), NASH, and even fibrosis. % Reversal. Hormonal normalization and improved childbirth in almost 100% of women's PCOD, and CPAP discontinuation are more than 93%. Lifelong healthy diet and exercise remain the mainstay of obesity treatment, but nonetheless. Limits long-term results. Weight loss surgery remains a treatment that results in significant and sustained weight loss. It's also an insurance-approved treatment for breast cancer, "adds Dr. Goel. I did.
Source: https://indianewsrepublic.com/obesity-is-not-a-single-illness-but-it-does-result-in-225-other-illnesses-experts/420393/