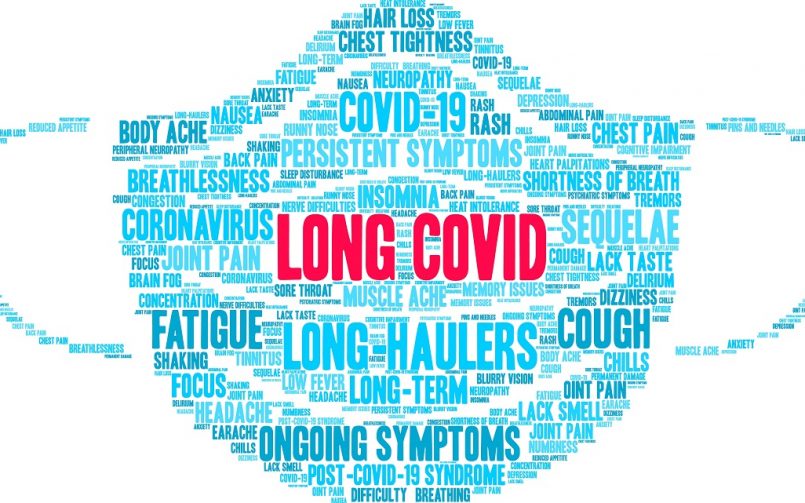 A latest study by University of Oxford has found that a large number of COVID-19 patients are showing "long COVID syndrome" after recovery which lasts for over a month. As part of the study, the university in the United Kingdom has screened more than 2.7 lakh COVID survivors and found that 37 per cent of them developed one or more "long COVID syndrome"—ranging from breathing issues to muscle pain to psychological issues like depression and anxiety.
Dr Wiqar Shaikh, said that the COVID-19 causative virus is unusual in that it causes prolonged symptoms in survivors, for up to six months after the infection. This phenomenon is called the "long COVID syndrome" and is defined as symptoms affecting different organs lasting for more than four weeks. Dr Shaikh cited the study on "long COVID" published in the journal PLOS on September 28, 2021. 
The study, conducted at the University of Oxford, involved following up with 273,618 COVID-19 survivors for six months and concluded that 37 per cent of recovered patients developed one or more long COVID features.
The study revealed that certain symptoms were common in long COVID such as abnormal breathing (8 per cent), Chest and throat pain (6 per cent), headache (5 per cent), abdominal complaints (8 per cent), muscle pain (2 per cent) and anxiety and depression (15 per cent).
Dr Shaikh also cited another from Mexico and the US published in Nature on August 09, 2021, which involved 48,000 patients and analysed more than 50 long-term effects of COVID.
He said the large number of COVID survivors who develop psychological problems and need expert psychiatric advice and counselling is of particular concern. He added that management of long COVID urgently requires setting up of "long COVID clinics" across the country with multiple specialties, frequent medical evaluation and behavioral therapy when required.
Number of long COVID cases matter of concern
"One in three people infected with COVID-19 will experience at least one symptom of long-COVID. This has implications for the need of special health services for long-COVID," said Dr Subhash Hira.
He explained, "For example, at least 220 million cumulative COVID reported cases will give rise to one-third, i.e. 73.3 million, cases of long COVID and counting. If under-reporting of COVID cases globally so far has occurred to the tune of 5 to 20, real COVID-19 infections would have occurred in 1.2-4.5 billion people. A third of these people will come down with long COVID, requiring medical attention."
He added, "Some smaller studies have listed over 200 features of long COVID that makes the subject more complex in view of sparse biological processes studied so far. However, some correlation of symptoms versus personal characteristics has emerged; for example, older people and men had more breathing difficulties and cognitive problems (brain fog, fatigue), whereas younger people and women had more headaches, abdominal symptoms, and anxiety or depression."
Need post-COVID OPDs in hospitals
Dr Santosh Bansode, Head of the Department Emergency Medicine, Wockhardt Hospital, said, "The study clearly tells us that a large number of people will have long COVID, and we must start post-COVID care OPDs in hospitals where patients can be treated.
The study also noted that long COVID symptoms occur mostly in patients who were admitted in hospitals. Hence, while discharging COVID patients, we must educate them about long COVID symptoms and care. Each patient should be taught breathing exercises and educated about nutritious diets."
More men have breathing issues
Dr Ketan Vagholkar said, "As experience with managing COVID patients increases, newer presentations of symptoms continue to emerge, weeks or even months after disease recovery."
"The most common group continues to be psychiatric symptoms. Males have more breathing symptoms while females have more psychiatric issues. These symptoms interfere with daily functioning, thereby slowing recovery to normalcy. It is advisable to consult physicians to rule out any major complication," he said.
Source: https://www.mid-day.com/mumbai/mumbai-news/article/37-per-cent-of-recovered-patients-show-long-covid-syndrome-study-23195047