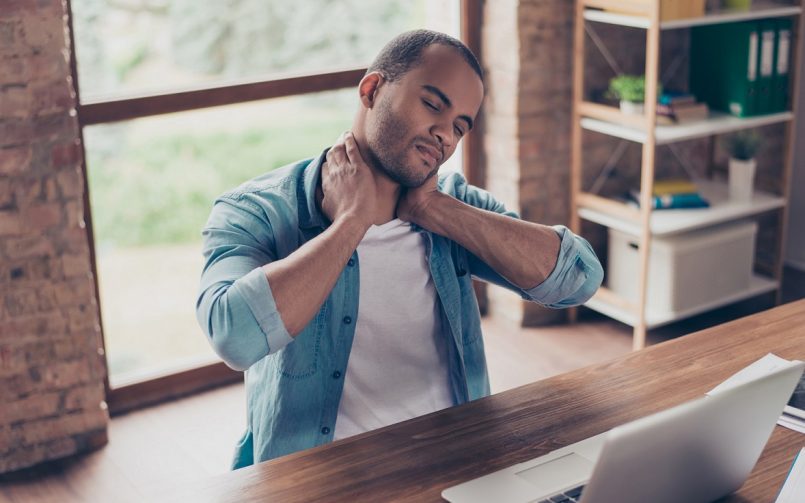 MUMBAI: In the last few months as the city struggled with Covid's second wave, doctors noticed an increase in the number of patients coming in with complaints of fibromyalgia, a painful condition not easy to diagnose or treat.
"In the last two months, I have been getting six new patients with fibromyalgia every week," said rheumatologist Dr. Dipti Patel from Wockhardt Hospital, near Mumbai Central railway station. While the virus itself may not be the trigger for fibromyalgia, the instability and emotional upheaval people suffered due to Covid could be the reason.
Dr. Patel said while taking down the patient's history, she found almost 40% of them had suffered from Covid three or four months before the fibromyalgia symptoms came up. "Most of them are young, more women than men, and work long hours from their homes," she added.
Fibromyalgia is a painful disorder characterized by non-specific pain, mostly in the shoulders, joints, elbows, chest, etc. Patients have trigger points that, when pressed, cause severe pain. Many patients with fibromyalgia also suffer from 'memory fog' or constant fatigue syndrome.
Dr. S S Mohanty said tests were done on such patients rarely showed any abnormality. "But their pain is around for months and they have specific trigger points across the body," he said.
The economic and emotional upheaval caused by the Covid pandemic could be the trigger leading to a surge in cases, said experts.
Neurologist Dr. Rajesh Benny, however, said it's difficult to link Covid with fibromyalgia. "There is no exponential rise in fibromyalgia cases due to Covid. We know that strokes or bell's palsy cases increased due to Covid, but that cannot be said about fibromyalgia. Not all aches and pains are fibromyalgia," Dr. Benny added.
Fibromyalgia isn't easy to diagnose as there is no single test or scan that can detect the disorder. It is diagnosed by testing for other diseases and eliminating them one by one. While its causes are still not clear, genetics and viral infections play a role.
Source: https://timesofindia.indiatimes.com/city/mumbai/mumbai-pain-disorder-fibromyalgia-on-the-rise-in-the-metropolis/articleshow/86182265.cms