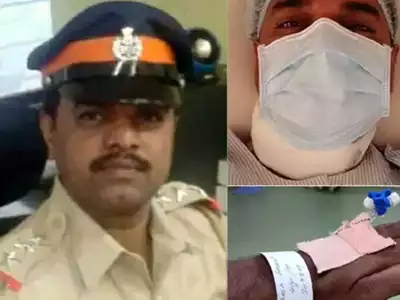 The Assitant Police Inspector (API) in Mumbai got timely help after his throat got slit by a nylon kite string (manja).
The incident took place on Saturday.
API Rakesh Gawli, who is attached to Worli police station, wwas going to the Sessions Court on a two-wheeler. As he reached JJ marg junction, a nylon string suddenly came near his neck. However, as he tried to gain control of his bike, his throat was slit by the manja.
Later, seeing blood oozing from the neck, the traffic police on duty rushed to help him and took Gawli to JJ Hospital.
Deputy Commissioner of Police Paramjit Singh Dahiya soon shifted him to Wockhardt Hospital for further treatment.
Gawli was immediately operated on and got 10 stitches to his neck. The timely treatment saved his life.
Last week, a 23-year-old man was injured after a sharp kite string slashed his throat in Nashik. A 10-year-old boy died after falling into a dung pit while chasing a kite in the western suburb of Kandivali.
Source: https://mumbaimirror.indiatimes.com/mumbai/other/bhayandar-15-people-stuck-in-elevator-at-supermarket-rescued-after-2-5-hours/articleshow/80321095.cms