HAEMATOLOGY SURGERY,
TREATMENT, COST & PROCEDURE
Why Choose Wockhardt Hospitals


For Hematology Treatment?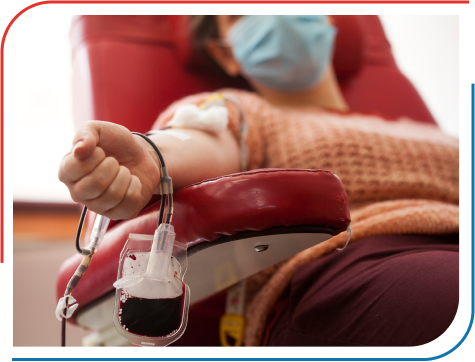 Why choose Wockhardt Hospitals


for Hematology Treatment?
Wockhardt Hospitals is a leading name when it comes to the best hematology hospital that offers the full range of hematology treatment in India for the detection and treatment of all sorts of blood diseases. The Blood Disorders and Hematology department at Wockhardt Hospitals has highly qualified Hematologists who are adept at identifying and managing a variety of blood abnormalities and conditions and providing the best hematology treatment in India. Our labs are well-equipped with cutting-edge and contemporary facilities to carry out complex examinations and diagnoses relating to blood diseases. By enabling our medical professionals with world-class hematology facilities, we can quickly diagnose the illness and initiate hematology treatment, ultimately reducing how long a patient must stay in the hospital.

In addition to offering the best hematology treatment in India, we also take care of the patient's dietary and rehabilitative needs, followed by top-notch post-operative care. Our hematology experts have earned the hearts of millions of people by providing such a remarkable hematology treatment in a fair amount of time.
Renowned Hematologists
at Wockhardt Hospitals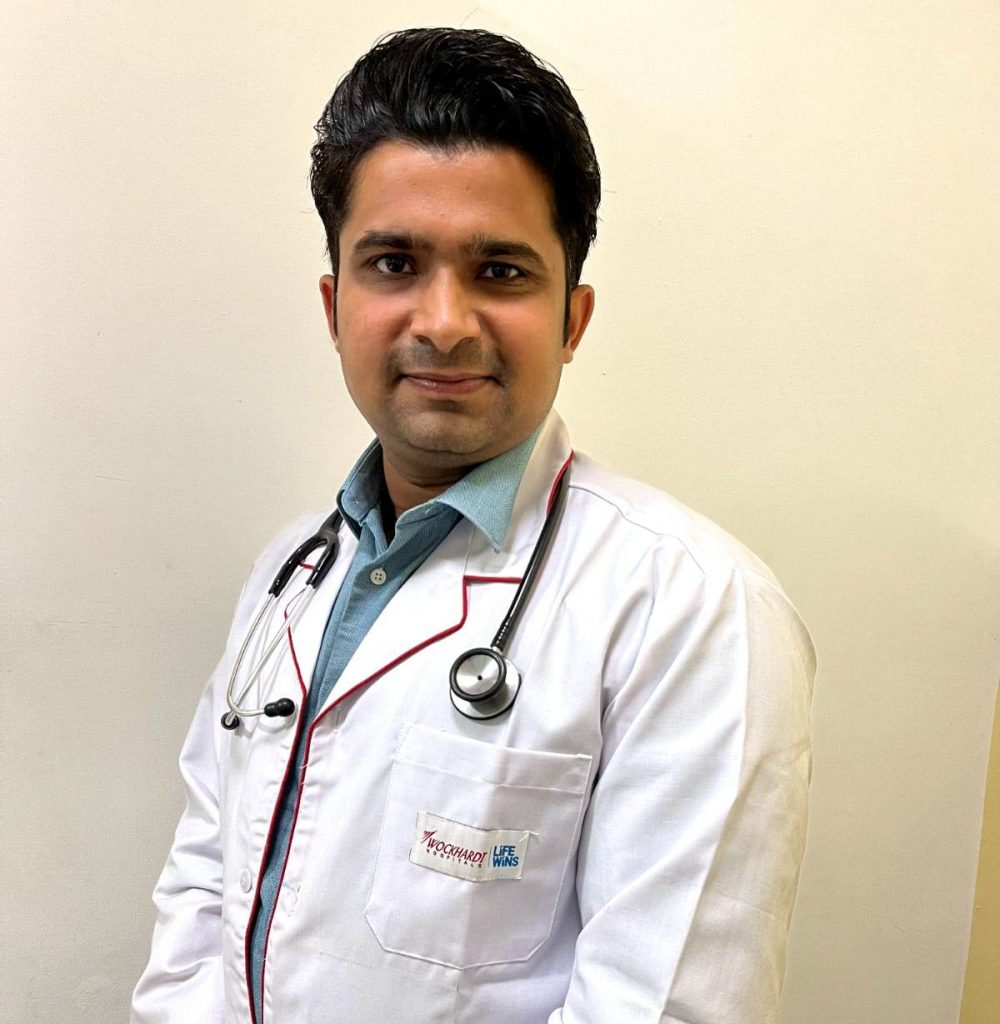 Dr. Nisarg Thakkar
Haematology
Rajkot
The study of blood, blood-producing organs including bone marrow, and problems and diseases associated with the blood, comes under the focus of the medical specialty – Hematology. Blood has important functions for maintaining human health, such as:
Many bodily systems, including the lymphatic system, a network of tissues and organs that eliminates waste, can be impacted by blood vessel disorders. Hematology seeks to comprehend these issues' causes, how they impact a person's health, and the best ways to treat them. The physiology, etiology, pathology, diagnosis, treatment, outlook, and prevention of blood-related illnesses are covered under the internal medicine field.
What are the Signs and Symptoms
of Blood Disorders?
There are some visible or patient-reported indications or symptoms that blood diseases and cancers share in common. Hematologic diseases and blood diseases can show a variety of signs and symptoms, including:
The presence of these symptoms may also be a sign of common diseases. Get the appropriate diagnosis and hematology treatment after discussing it with your doctor. Moreover, Rest Assured! You will get the best hematology treatment in India at Wockhardt Hospitals.
Common Tests Required for
Haematology Treatment
Hematologists usually utilize the following hematology test to identify or track blood disorders:
When should you see
a Haematologist?
Internal medicine specialists known as hematologists specialize in blood, bone marrow, and lymphatic systems diseases. These medical experts could work in clinics, blood banks, hospitals, and other healthcare facilities. All our hematologists have received training in pathology, a field of medicine that uses microscopes and other tools to study blood and bodily tissues and provide the best hematology treatment in India.

You may need to see a hematologist if your primary care physician requests that your blood test results be reviewed by a blood specialist. It is critical to realize that early blood test results may not indicate serious disease. If you've been sent to a hematologist, it's because your blood tests indicate something is wrong with your blood cells and that you may require a hematology treatment in India after early diagnosis. There are several factors, such as the following:
A hematologist is not required for everyone who has a blood problem. If you have blood in your stool, you should see a gastroenterologist. The same is true for hemorrhagic diseases, which may be better treated by an infectious disease expert.

Record your symptoms, their intensity, how long you've had them, and other pertinent information before your initial appointment with a hematologist. A symptom notebook might be useful for keeping track of your symptoms and preventing forgetfulness. Whether they are prescription, over-the-counter, herbal, or alternative medicines, you should also compile a list of all the drugs you are now using. Several of these can modify the chemistry of your blood or make hematology treatment in India more challenging.
Know the Types of
Haematology Diseases
Know the Types of
Haematology Diseases
Hematologists are medical professionals who diagnose and treat a wide range of blood disorders. Many of these are benign (non-cancerous), whereas others are various blood cancers. The list of some of the most common blood conditions that hematologists treat is provided below:
Who is at risk of
Blood Cancer?
Although the causes of blood cancer are not completely known, it is thought that a mix of hereditary and environmental factors contribute to the development of blood malignancies. Certain kinds of blood cancer have been associated with elevated risk factors, such as smoking and exposure to radiation and specific chemicals. Blood Cancer is significantly more likely to occur in people with Down syndrome, Fanconi anemia, ataxia-telangiectasia, and Bloom syndrome. This condition of bone marrow failure may lead to leukemia in around one-third of individuals.
Explore our articles to stay informed about the newest advancements in healthcare.