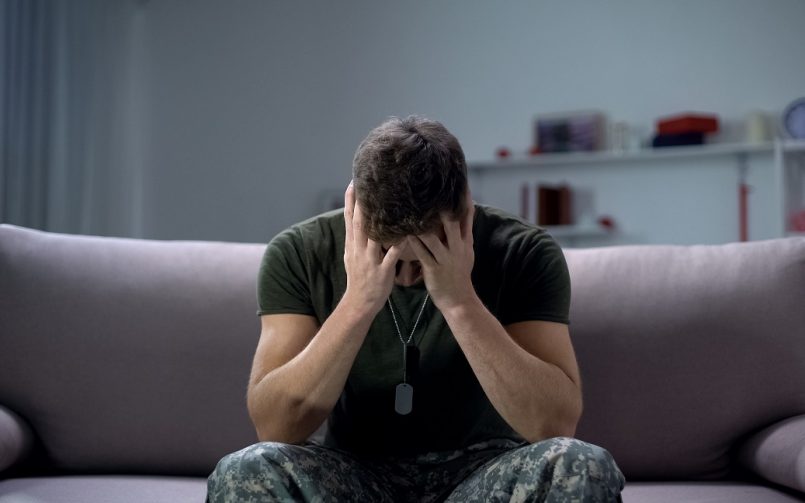 Nightmares, upsetting memories, aggression, and anxiety about a trauma that you were fortunate enough to survive? While you might think of it as a sour left-over taste of the incident which might go away sometime, it may be serious enough to haunt you for years to come. In scientific terms, it is called post-traumatic stress disorder (PTSD).
PTSD is a condition that can happen after people see or live through a trauma. A trauma is an intense event that involves serious injury or death or the chance of serious injury or death. "This can include medical events, such as a heart attack, surgery, or treatment in a hospital's intensive care unit," says Dr. Pavan Pai, Neurologist, Wockhardt Hospital, Mira Road.
Not everyone who sees or lives through trauma will get PTSD. Doctors do not know why some people get PTSD, while others don't. "PTSD can happen at any age," points out Pai.
While it generally takes time for people to cope with PTSD, Pai lists out a few ways that can help speed up the recovery phase, if not more.
1. Mindfulness meditation
Increasingly, meditation and mindfulness-based relaxation techniques have been shown to help manage a range of disorders.
A review of mindfulness-based treatments for PTSD points to a few therapies that have been found effective in reducing avoidance and self-blame in people diagnosed with the disorder. These include stress reduction, cognitive therapy, exposure therapy, meditation relaxation, and repetition of sacred words or phrases.
2. Regain focus through physical activity
Many people who have been diagnosed with PTSD say that finding an enjoyable physical activity that they can perform regularly has helped them to reduce their levels of stress and cope with their symptoms.
3. Aromatherapy
Another study found that orange essential oil may be effective in reducing symptoms of chronic stress and anxiety associated with PTSD.
4. Art therapy
A type of PTSD therapy that has been picking up steam over the past few years is art therapy.
Led by specialists trained to work with people who have experienced traumatic situations, this type of therapy aims to help individuals externalize their emotions and learn to cope with distressing memories through art, such as painting or sculpture. This therapy helps in relaxing the mind.
5. Pets for PTSD
Another approach reportedly effective in helping people to cope with the disruptive symptoms of PTSD is adopting a pet that is specially trained to recognize and prevent — or interrupt — the onset of such symptoms.
A number of studies have shown that adopting a trained animal has a positive impact, at least in the short term, by helping people to manage PTSD-related depression and anxiety, as well as other symptoms such as nightmares.
If you know someone who is going through PTSD, and you are wondering how you can help him/her sail through the phase, Dr. Sonal Anand, Psychiatrist, Wockhardt Hospital, Mira Road, has a piece of advice for you.
"If you know someone who is going through PTSD, helping the person get back to normal could seem like a daunting task. But with small and steady steps you can make a huge difference. First, you must become aware of the signs and symptoms of PTSD. It's not necessary to talk it out, mostly let the person take the lead and open up gradually," says Anand.
Avoid making loud sudden noises or touching without informing as this could startle the person. Whenever the person expresses his/ her feelings, acknowledge them and let the person know you are on the same side. "It could be frustrating sometimes when the affected person seems lost or in isolation. You must remember that s/he is going through an experience that makes them hyper vigilant and suspicious. Give the person time to heal. Try to keep the daily routine structured and make sure physical fitness is looked after," explains Anand.
You could go running or join a gym or an art class together. Spending quality time matters, adds Anand. "Try to maintain a relaxing environment at home. Avoid unnecessary stress. Discuss PTSD triggers and make plans on how to deal with them and avoid reactions. Make sure you keep an eye on the mental health of the person and watch out for warning signs if you feel the person's condition is worsening. Meeting a mental health professional must be encouraged. Make sure you emphasize compliance of medical management and therapy sessions," advises Anand.
Source: https://www.pinkvilla.com/lifestyle/health-fitness/exclusive-experts-list-ways-how-cope-ptsd-900838